WIRE STRAIGHTENING AND CUTTING MACHINE
WIRE STRAIGHTENING & CUTTING MACHINE
Wire Straightening and cutting machine is used to cut the wire coil into pieces for electrodes.
We use advanced technologies to manufacture best quality Wire Straightening and Cutting machine. We have skilled manpower who ensure that demands of our clients are effectively met. We offer customized machines as per the requirements of the customer. These machines are available in different capacities between 1.6 mm and 6 mm.
The drawn coils are loaded on a coil stand of machine, It passes through a high speed spinner get straightened. The wires are cut to standard length. Apart from welding Electrode manufacturing, cutting machine are used in lot of Engineering Industries. For that we are manufacturing various capacity of machines from 1.6 mm to 6 mm.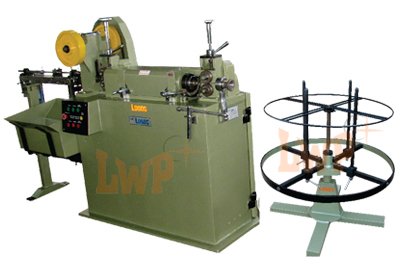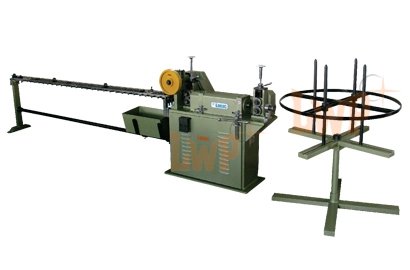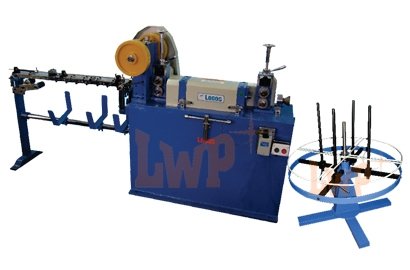 | CAPACITY | |
| --- | --- |
| 2TON/SHIFT | LWP200 x 1No |
| 5TON/SHIFT | LWP200 x 3No |
| 8TON/SHIFT | LWP200 x 4No |
| 10TON/SHIFT | LWP200 x 5No |
MODEL
Model
LWP 100
LWP 150
LWP 200
LWP 250
Wire Diameter (min/max)
1.6 to 3.00
1.6 to 4.00
2 to 6.00
3 to 8.00
Speed of wire (m/min)
30
40
60
70
Length of wire to be cut (min/max)
100mm to As per your requirement
Floor space required (without bar & coil stand)
900 x 400
1100 x 400
1300 x 550
1500 x 600